Lot 242: ANTIQUITIES, Egyptian Wooden Hands.
AUCTION: Sale 280 - US Sale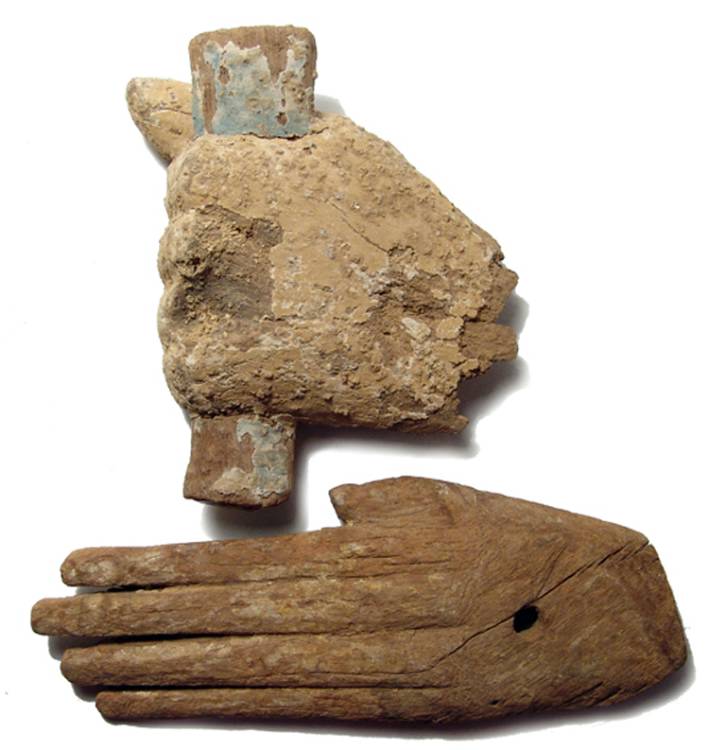 Sold

Winning Bid: $

310

2 Bid(s)
Description
ANTIQUITIES, Egyptian Wooden Hands. Ancient Egypt. A Pair of wooden hands from an anthropoid coffin. One example has extended fingers and is from the late New Kingdom - 3rd Intermediate Period, c. 1292 - 945 BC, and the second is clenched around the handle of an implement, Late Period, c. 664 - 30 BC. Both intact with traces of pigment, the clenched fist with some deposits. Hole for the dowels that had attached them to the coffin lid. Largest measures 8 ¼" (20.9 cm). Ex Orange County private collection.
Lot Details
Offered By:

VAuctions

Lot #:

242

Listing #:

175396

Closed:

Thursday, April 19, 2012 7:40:40 PM CT

Estimate:

$

500