Lot 267: ANTIQUITIES, Moche III Figure.
AUCTION: Sale 280 - US Sale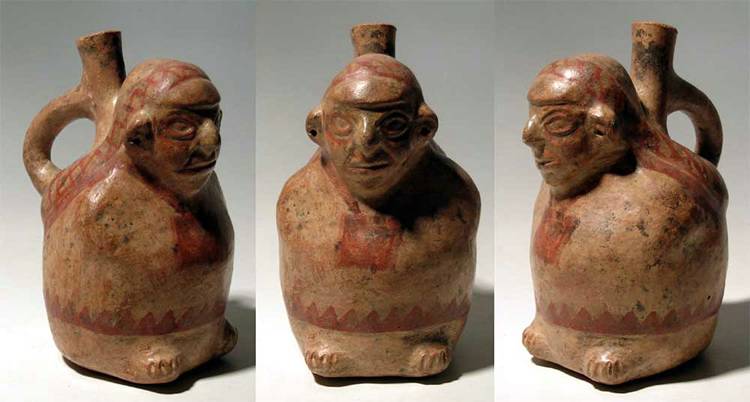 Starting Bid: $

400

0 Bid(s)
Description
ANTIQUITIES, Moche III Figure. An excellent Moche III figure from Peru, ca. 200 – 450 AD. It is 7-1/2" high and depicts a seated cargador carrying a large shuspa draped over his forehead. He is wearing a striped mantle with decorated fringe and has a coca bag slung around his neck. The ears are perforated and the facial features are highlighted with red pigment. In excellent condition, strong mineral deposits. Ex private East Coast collection.
Lot Details
Offered By:

VAuctions

Lot #:

267

Listing #:

175421

Closed:

Thursday, April 19, 2012 7:57:20 PM CT

Estimate:

$

670