Lot 8: CELTIC TRIBES OF GAUL. Carnutes Æ18 (circa 100-50 BC).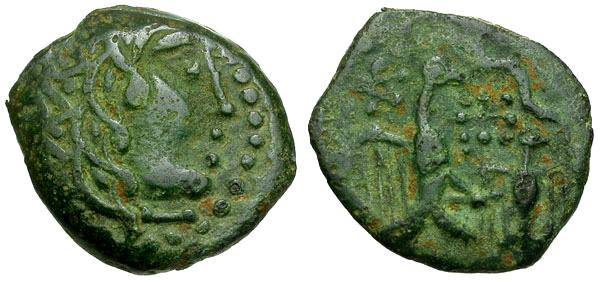 Starting Bid: $

75

0 Bid(s)
Description
Obv: Head right.
Rev: Two eagles flying; pentagram above larger eagleÕs right wing; between eagles, cross with pellet in each quarter; serpent to right.

De La Tour 6108.

Condition: Extremely Fine.

Weight: 3.27 grams.
Diameter: 18.59 mm.
Lot Details
Offered By:

VAuctions

Lot #:

8

Listing #:

175500

Closed:

Thursday, May 10, 2012 4:03:30 PM CT

Estimate:

$

125