Lot 39: ATTICA. Athens. AR Tetradrachm (circa 144-3 BC).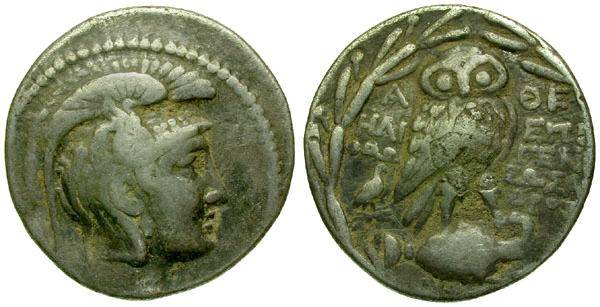 Sold

Winning Bid: $

250

1 Bid(s)
Description
Obv: Head of Athena Parthenos right, in crested helmet decorated with griffin.
Rev: Owl standing right, head facing, on fallen amphora, eagle on thunderbolt to left.

SNG Cop 228 type.

Condition: good Fine.

Weight: 16.35 grams.
Diameter: 29.52 mm.
Lot Details
Offered By:

VAuctions

Lot #:

39

Listing #:

175525

Closed:

Thursday, May 10, 2012 4:19:00 PM CT

Estimate:

$

425