Lot 59: ILLYRIA. Damastion. AR light Tetradrachm? (345-330 BC).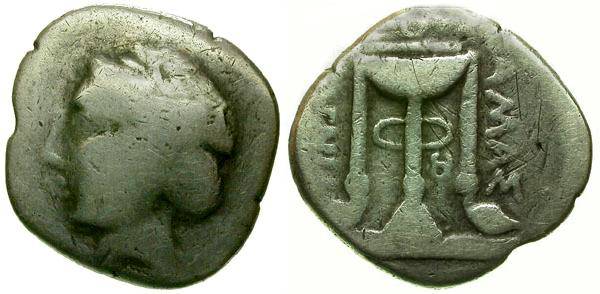 Sold

Winning Bid: $

235

1 Bid(s)
Description
Obv: Laureate head of Apollo left.
Rev: Tripod, caduceus between legs on right.

SNG Cop. 555 type.

Condition: good Fine.

Weight: 9.28 grams.
Diameter: 24.93 mm.

A rare type with an odd light weight. These generally fall around 12-13 grams.
Lot Details
Offered By:

VAuctions

Lot #:

59

Listing #:

175540

Closed:

Thursday, May 10, 2012 4:29:00 PM CT

Estimate:

$

395