Lot 116: PHOENICIA. Tyre. AR Stater (332-275 BC).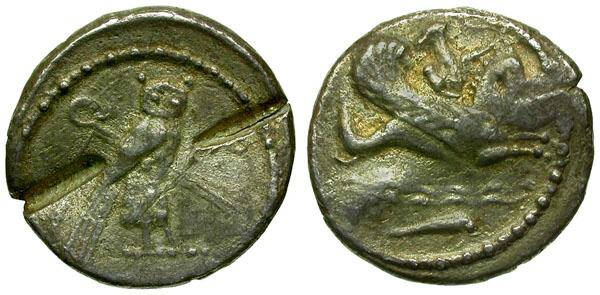 Sold

Winning Bid: $

120

1 Bid(s)
Description
Obv: Melqart riding hippocamp right, waves and dolphin right below.
Rev: Owl standing right, head facing, crook and flail over its shoulder.

BMC 40.

Condition: good Fine plus with test cuts.

Weight: 7.96 grams.
Diameter: 22.90 mm.
Lot Details
Offered By:

VAuctions

Lot #:

116

Listing #:

175580

Closed:

Thursday, May 10, 2012 4:57:30 PM CT

Estimate:

$

195