Lot 122: PTOLEMAIC KINGS OF EGYPT. Ptolemy XII, Neos Dionysos. AR Tetradrachm (80-79 BC).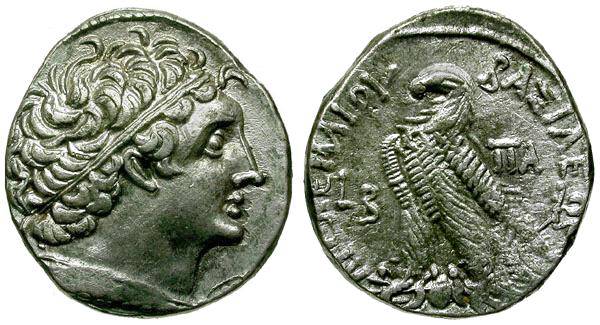 Sold

Winning Bid: $

305

3 Bid(s)
Description
Obv: Diademed head of Ptolemy right.
Rev: ΠTOΛEMAIOY BAΣIΛEΩΣ, Eagle standing left on thunderbolt, LB (date) in left field, ΠA in right field .

SNG Cop. 377.

Condition: near Extremely Fine.

Weight: 13.42 grams.
Diameter: 25.06 mm.
Lot Details
Offered By:

VAuctions

Lot #:

122

Listing #:

175586

Closed:

Thursday, May 10, 2012 5:00:30 PM CT

Estimate:

$

400