Lot 132: CALABRIA. Brundisium Æ26 Sextans (circa 245-220 BC).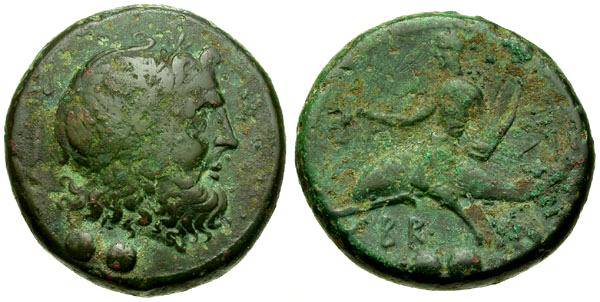 Sold

Winning Bid: $

94

3 Bid(s)
Description
Obv: Laureate head of Poseidon right, trident behind, two pellets below.
Rev: Phalanthos riding dolphin l., holding large cithara with his l. hand, Nike in r. hand; below, two pellets.

SNG Cop. 715.

Condition: near Very Fine.

Weight: 17.37 grams.
Diameter: 26.77mm.
Lot Details
Offered By:

VAuctions

Lot #:

132

Listing #:

175594

Closed:

Thursday, May 10, 2012 5:05:30 PM CT

Estimate:

$

150