Lot 93: SASANIAN KINGS. Kavad I. AD. 488-497. Æ. Extremely Rare.
AUCTION: Pars Coins (Auction 362)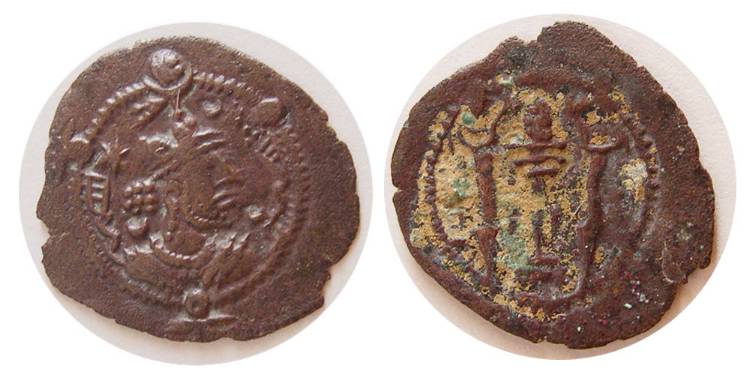 Sold

Winning Bid: $

130

4 Bid(s)
Description
SASANIAN KINGS. Kavad I. AD. 488-497. Æ (0.80 gm; 18 mm). Mint: ST ? (Istaxr) year 6(?). Obverse; Kavad bust turning right with first crown, and 3 large dots at 2 , 6 and 10 o'clock reverse, standard prayer type of fire altar and attendants, This piece seems to be a transition piece from the middle period of the empire's AE coinage which offered distinct monograms and letters or changes to the outer ring of the coins to the late period where most pieces became standard following the silver drachm systems. Well struck on a nice broad flan. Nice brown reddish patina. Choice about EF. Extremely rare.
Lot Details
Offered By:

Pars Coins

Lot #:

93

Listing #:

175661

Closed:

Monday, June 14, 2021 4:30:40 PM CT

Estimate:

$

75