Lot 408: Anonymous. 2nd century B.C. Æ.
AUCTION: Triskeles - Auction 17 (Auction 320)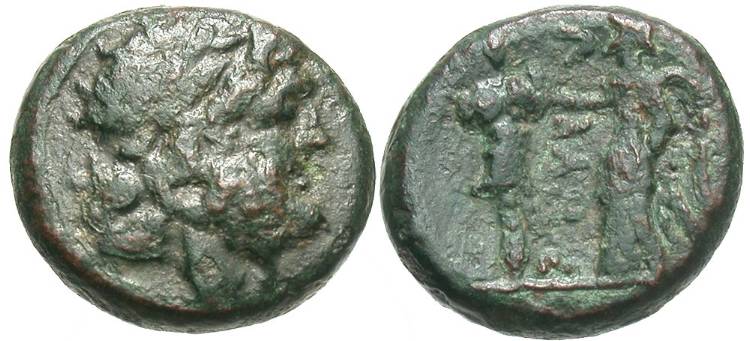 Sold

Winning Bid: $

185

8 Bid(s)
Description
Anonymous. 2nd century B.C. Æ (13 mm, 3.11 g, 12 h). Laureate head of Jupiter(?) right / Λ-APO, Victory standing right, attaching shield to trophy. Unpublished?. Unique. Green patina. Very fine.
A duplicate from the RBW Collection of Roman Republican Coins. Ex Frank Kovacs gift, 2 December 1988.
Neither Frank Kovacs or RBW could figure out what this unusual coin is. It appears to be unique, and with types similar to anonymous Republican quinarii we here include it with the Roman Republican coins in this sale.
Lot Details
Offered By:

Barry P. Murphy

Lot #:

408

Listing #:

177258

Closed:

Friday, September 16, 2016 7:15:40 PM CT

Estimate:

$

100