Lot 567: SASANIAN KINGS. Xusro II. AR Drachm (591-628 AD).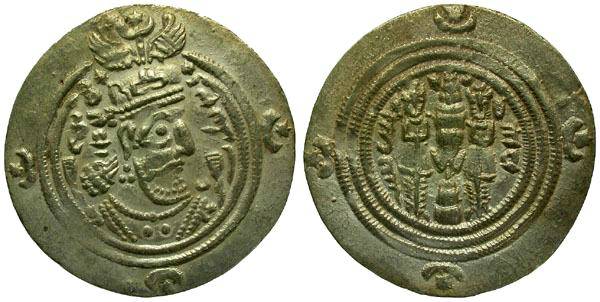 Sold

Winning Bid: $

67

4 Bid(s)
Description
Obv: Bust of king right, wearing winged crown topped with crescent and star.
Rev: Fire altar with two attendants.

Gšbl, Sas. Tf. 13, vgl. 214.

Condition: Extremely Fine.

Weight: 4.06 grams.
Diameter: 29.71 mm.

Ex Jim Moenke collection.
Lot Details
Offered By:

VAuctions

Lot #:

567

Listing #:

179895

Closed:

Thursday, May 10, 2012 8:43:00 PM CT

Estimate:

$

80