Lot 592: HUNNIC TRIBES. Khurso I Imitative AR Drachm (circa 700 AD).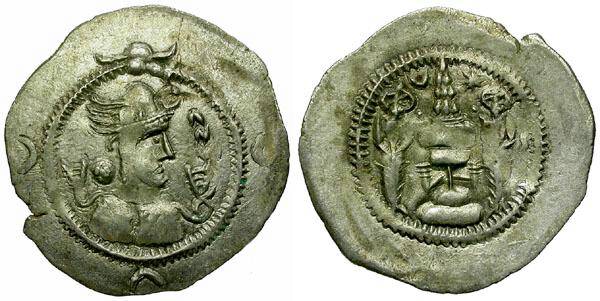 Starting Bid: $

81

0 Bid(s)
Description
Obv: Bust of King right, wearing winged crown, horns on border above.
Rev: Fire altar with two attendants.

Gobl Hunnen EM 295 with KM 21.

Condition: Very Fine.

Weight: 3.98 grams.
Diameter: 31.11 mm.
Lot Details
Offered By:

VAuctions

Lot #:

592

Listing #:

179920

Closed:

Thursday, May 10, 2012 8:55:30 PM CT

Estimate:

$

135