Lot 604: KINGS OF PARTHIA. Osroes II. Ekbatana mint. AR Drachm (190 AD).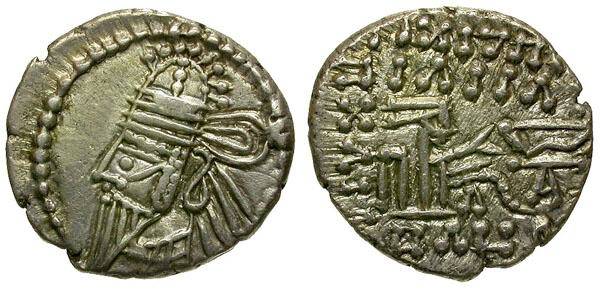 Starting Bid: $

70

0 Bid(s)
Description
Obv: Diademed head of king left.
Rev: Artabanos as archer seated right, holding bow in extended hand.

Shore 437 ff.

Condition: near Extremely Fine.

Weight: 3.36 grams.
Diameter: 18.43 mm.
Lot Details
Offered By:

VAuctions

Lot #:

604

Listing #:

179932

Closed:

Thursday, May 10, 2012 9:01:30 PM CT

Estimate:

$

120