Lot 616: KINGS OF BAKTRIA. Antialkidas Nikephoros. AR Drachm (Circa 130-120 BC).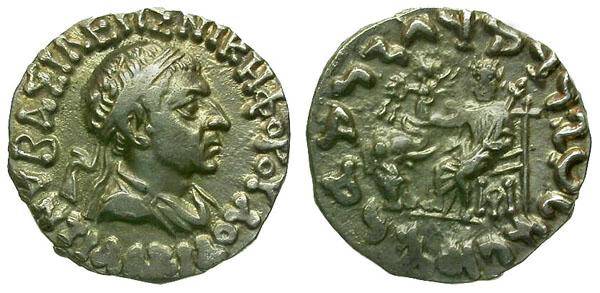 Sold

Winning Bid: $

95

1 Bid(s)
Description
Obv: Diademed draped bust right.
Rev: Zeus Nikephoros seated facing slightly left; to left, forepart of elephant right; monogram below throne.

SNG ANS 1058.

Condition: Very Fine.

Weight: 2.39 grams.
Diameter: 16.32 mm.
Lot Details
Offered By:

VAuctions

Lot #:

616

Listing #:

179942

Closed:

Thursday, May 10, 2012 9:07:30 PM CT

Estimate:

$

150