Lot 617: KINGS OF BAKTRIA. Menander I, Soter. AR Drachm (Circa 160-130 BC).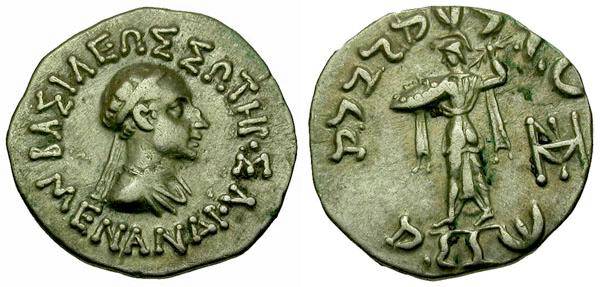 Sold

Winning Bid: $

62

2 Bid(s)
Description
Obv: Diademed draped bust right.
Rev: Athena Alkidemos standing left, holding aegis over forearm and hurling thunderbolt.

BMC 17, SNG ANS-808.

Condition: near Very Fine.

Weight: 2.39 grams.
Diameter: 18.00 mm.
Lot Details
Offered By:

VAuctions

Lot #:

617

Listing #:

179943

Closed:

Thursday, May 10, 2012 9:08:00 PM CT

Estimate:

$

100