Lot 633: ROMANIA. Wallachia, Radu I Æ Ban (circa 1377-1383). Grandfather of Vlad III The Impaler (Dracula).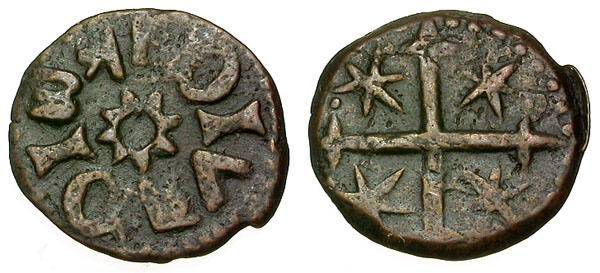 Sold

Winning Bid: $

165

7 Bid(s)
Description
Obv: Sunburst with Latin and Cyrillic letters.
Rev: Cross crosslet, a star of six rays in each quarter, all within dotted border.

MBR 78a.

Condition: Very Fine.

Weight: 1.06 grams.
Diameter: 13.98 mm.

A nice example and rare. See Triton XIII lot 1745 for a similar specimen that sold for over $500.
Lot Details
Offered By:

VAuctions

Lot #:

633

Listing #:

179958

Closed:

Thursday, May 10, 2012 9:16:00 PM CT

Estimate:

$

200