Lot 40: ATTICA. Athens. Eastern Imitative AR Didrachm (4th Century BC).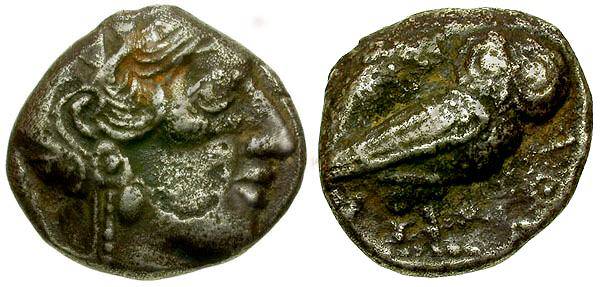 Sold

Winning Bid: $

300

1 Bid(s)
Description
Obv: Archaic style head of Athena right, wearing helmet and earring.
Rev: Owl standing right, head facing, crescent and olive sprig behind.

Unpublished type (see CNG Auction 88, lot 529) .

Condition: near Very Fine.

Weight: 8.25 grams.
Diameter: 19.63 mm.
Lot Details
Offered By:

VAuctions

Lot #:

40

Listing #:

179977

Closed:

Thursday, May 10, 2012 4:19:30 PM CT

Estimate:

$

500