Lot 114: PHOENICIA. Tyre. AR Shekel " 30 PIECES OF SILVER " of the Bible (18/17 BC). Jerusalem mint?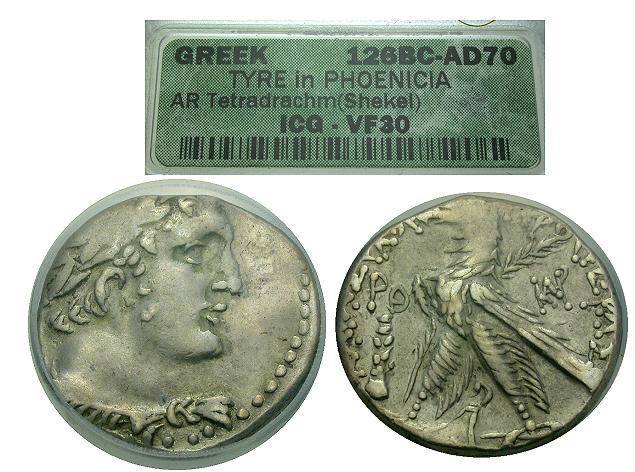 Sold

Winning Bid: $

801

7 Bid(s)
Description
Obv: Bust of Melqart right.
Rev: Eagle standing left, palm branch over shoulder, PΘ (date) and club of Herakles before, recut KP monogram behind.

RPC I 4640.

Condition: VF30.

Judas received 30 of these for his betrayal of Jesus Christ...one of the most historically significant ancient coins!
Lot Details
Offered By:

VAuctions

Lot #:

114

Listing #:

179998

Closed:

Thursday, May 10, 2012 4:56:30 PM CT

Estimate:

$

600