Lot 333: VESPASIAN. AR Denarius (77-78 AD).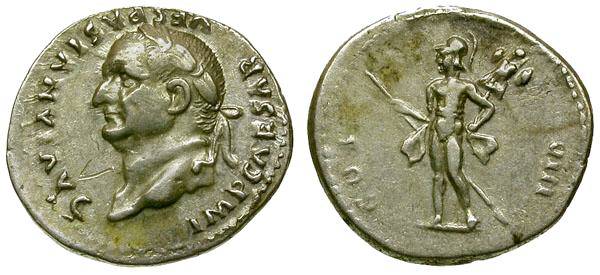 Sold

Winning Bid: $

180

1 Bid(s)
Description
Obv: IMP CAESAR VESPASIANVS AVG, Laureate head left.
Rev: COS - VIII, Mars, naked but for helmet and cloak, facing, head left, holding spear and trophy.

RIC II 938.

Condition: Very Fine.

Weight: 3.46 grams.
Diameter: 19.53 mm.
Lot Details
Offered By:

VAuctions

Lot #:

333

Listing #:

180020

Closed:

Thursday, May 10, 2012 6:46:00 PM CT

Estimate:

$

300