Lot 375: ANTONINUS PIUS. Æ As (143 AD).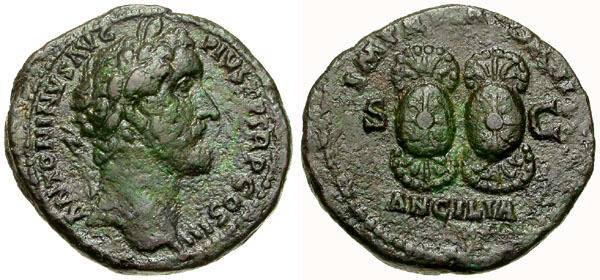 Sold

Winning Bid: $

165

2 Bid(s)
Description
Obv: ANTONINVS AVG - PIVS P P TR P COS III, Laureate head right.
Rev: IMPERATOR II, S-C, ANCILIA, Two ancilia (oval shields), each with rounded projections above and below.

RIC III 736a.

Condition: Very Fine.

Weight: 12.02 grams.
Diameter: 27.95 mm.

A very nice example with bold detail and scarcer reverse type.
Lot Details
Offered By:

VAuctions

Lot #:

375

Listing #:

180024

Closed:

Thursday, May 10, 2012 7:07:00 PM CT

Estimate:

$

250