Lot 204: SASANIAN KINGS. Peroz, AR Drachm. Mint: Takht-e Sulayman with C/M.
AUCTION: Pars Coins (Auction 373)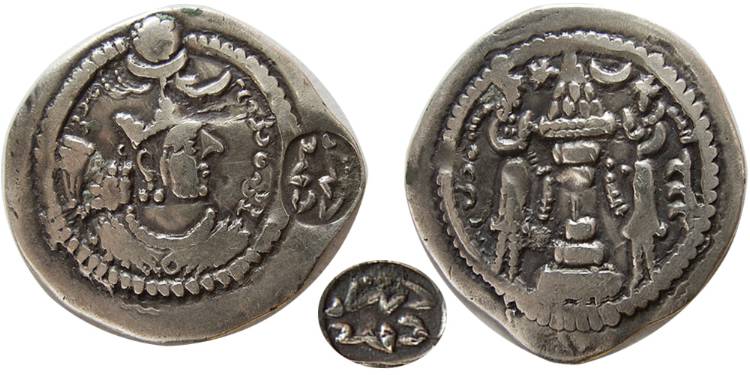 Starting Bid: $

300

0 Bid(s)
Description
SASANIAN KINGS. Peroz, (459-484 AD). 3rd and final crown. AR Drachm (3.83 gm; 28 mm). Sunrise 938var. Mint SHI, Shiz (Takht-e Sulayman) in Azarbaijan, no date, countermark of possible either Pahlavi or Pseudo-Pahlavi letters YLW? or YOW? written twice on the obverse. Choice VF. Toned. Extremely rare.
Lot Details
Offered By:

Pars Coins

Lot #:

204

Listing #:

217883

Closed:

Monday, April 25, 2022 5:07:40 PM CT

Estimate:

$

500