Lot 84: KINGS OF THRACE. Lysimachos AR Tetradrachm (circa 286-281 BC).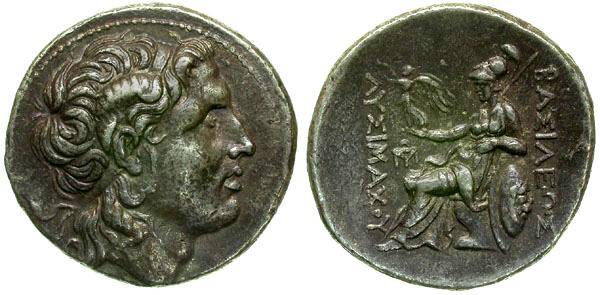 Starting Bid: $

720

0 Bid(s)
Description
Obv: Deified head of Alexander right, wearing horn of Ammon.
Rev: BAΣIΛEΩΣ / ΛYΣIMAXOY, Athena seated left, holding Nike and resting elbow on shield.

Thompson, p.181, 244 (pl.22, 243).

Condition: near Extremely Fine.

Weight: 17.04 grams.
Diameter: 30.20 mm.

Very nice style and attractive toning.
Lot Details
Offered By:

VAuctions

Lot #:

84

Listing #:

179990

Closed:

Thursday, May 10, 2012 4:41:30 PM CT

Estimate:

$

1,200