Lot 128: SASANIAN KINGS. Yazdgird II, (438-457 AD). Æ. Rare Symbol of flower Iris.
AUCTION: Pars Coins (Auction 376)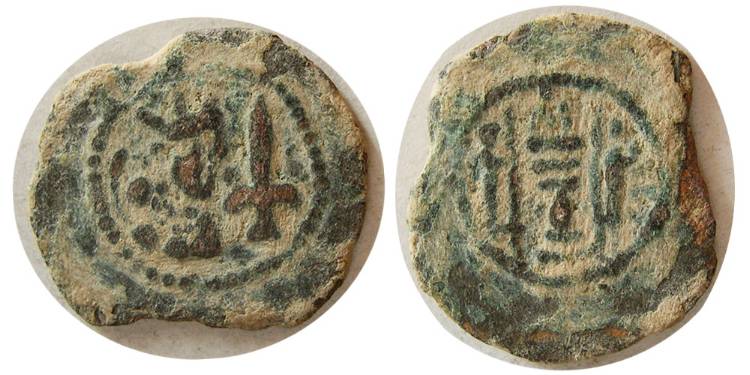 Sold

Winning Bid: $

90

1 Bid(s)
Description
SASANIAN KINGS. Yazdgird II, (438-457 AD). Æ (1.30 gm; 17 mm). Obverse, Yazdgird bust turning right, symbol similar to a sword/spade which is most likley driven from flower "Iris" in front of face. reverse, fire altar with attendants. Flower "Iris" assciated with "Khordaad" and Khordaad Saal which is the birth of prophet Zoroaster. The associated meanings for this symbol are numerous including the development of symbol "Fluer de lis" associated with divine and purity as well as intellect. Iris Persica flower is a native flower of Persia/Iran. Extremely Rare in any condition. Well struck on a nice broad flan. Choice VF. Nice original find patina.
Lot Details
Offered By:

Pars Coins

Lot #:

128

Listing #:

2775

Closed:

Monday, June 27, 2022 11:42:20 AM CT

Estimate:

$

150