Lot 105: GALLIENUS. 253-268 AD. AR Antoninianus.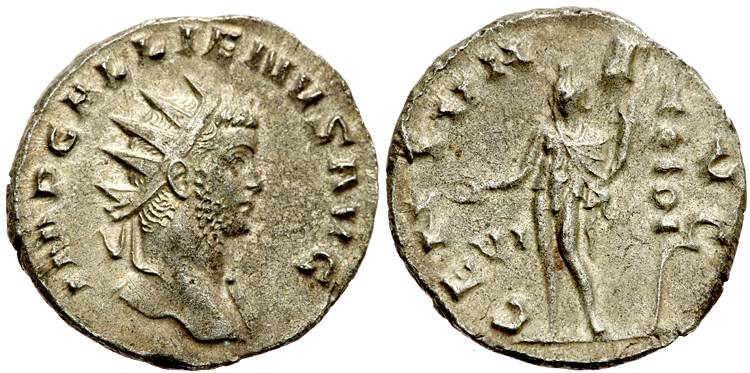 Sold

Winning Bid: $

171

4 Bid(s)
Description
GALLIENUS. 253-268 AD. AR Antoninianus (20mm - 3.26 g). IMP GALLIENVS AVG, radiate bust right, slight drapery on left shoulder / GENIV A-VG, Genius standing left, holding patera in right hand, cornucopia in left, standard behind; mVI in left field. RIC V 198 var.( GENIVS AVG); Göbl 398c var. (same); RSC 301a var. (same). Near EF.

An interesting reverse die. The normal reverse legend for this type is GENIVS AVG. This coin clearly reads GENIV A on the left side of the die. Above and to the right of Genius' head is an unusual blob that appears to be cut into the die. Close inspection reveals what looks like the upper curve of an S . It appears that the die engraver engraved the die as GENIV A S VG and upon realizing his error erased the stray S.
Lot Details
Offered By:

VAuctions

Lot #:

105

Listing #:

176321

Closed:

Thursday, July 15, 2010 8:28:00 PM CT

Estimate:

$

60